Lifestyle Enhancement

Antioxidant Therapy, Anti-Aging Techniques, Internal Purification, IV Vitamins and Nutrients, Heavy Metal Detoxification, Custom Nutrition, Hormone and Genetic Optimization, Stress Management, Sleep Optimization, Energy Enrichment, Brain Health

Symptoms and Diseases

We Work to find the root cause of the problem through advanced diagnostic testing and innovative, evidence-based treatments

Therapies and Treatments

IV Nutrient Infusions, IV Chelation, IV Amino-acids, Bio-Identicle Hormones, Custom Compounded Medications and Vitamins
Cura Personalis…
'care of the whole person'

We take pride in allocating extended visit times to explore and meet each of our client's health and wellness goals. Our passion and dedication emanates through out superior personal service.
Unmask a Younger Healthier You
We provide personalized, anti-aging, and regenerative medicine to promote wellness and life improvements, encompassing the entire person, while building a strong relationship with each client. We utilize both Eastern and Western medical techniques and approaches. With this, we strive to use natural and alternative remedies as much as possible. We look forward to working with you towards a health transformation.
8777 East Via De Ventura
suite 260
Scottsdale, AZ 85258
Phone (480) 699-4242
Fax- (480) 393-8054
curapersonalis25@gmail.com
www.ultrahealthyhuman.com
Health Education: www.theyoupower.com

Powered by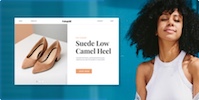 Create your own unique website with customizable templates.